Massage Therapy Services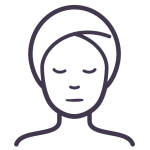 Classic Hot Stone or Himalayan Salt Stone Massage
Choose between smooth basalt stones or Himalayan salt stones. Basalt stones are the traditional, smooth stones used in classic hot stone massage. A Himalayan salt stone massage balances & neutralizes the negative effect of electronics in our day to day by warming the salt, it works as a natural ionizer. It also improves circulation and provides a gentle skin exfoliation. Both are heated to create the ultimate relaxation experience by using heat to penetrate deeply into the muscle.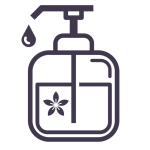 Prenatal Massage
Prenatal massage focuses on addressing aches and pains associated with pregnancy and can be performed at anytime during a healthy pregnancy. We use special prenatal pillows and bolsters to ensure a comfortable massage. Reduces muscle tension, improves circulation and increase relaxation for the mother to be.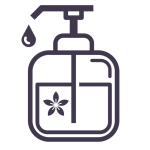 Swedish or Deep Tissue
Swedish massage techniques used to promote relaxation and decrease tension. Light to medium pressure using long, rhythmic strokes to calm the mind and relax the body. Essential oils, heat, cold and other add-ons may be used during the treatment to cater to your unique therapeutic needs for the session.
Ready for a massage?
Expert massage services for a number of different massage types
Service Hours

Monday

By Appointment Only

Tuesday

By Appointment Only

Wednesday

By Appointment Only

Thursday - Friday

By Appointment Only

Saturday

By Appointment Only

Sunday

Closed